Year after year we endeavour to participate in community events throughout each of our Toromont Cat branches across Canada. The spirit of giving is woven into the fabric of our corporate culture, and we encourage our employees to give back not only at work, but in their local communities.

These are just some of the great organizations we work with:



United Way


March of Dimes


Habitat for Humanity


Canadian Blood Services

We also participate in many events in the community such as:



Volunteer Day
(this allows our employees a day off to volunteer their time to an organization or event they wish)


Earth Day


Day of Caring

CARD
Here are just a few examples of our more recent successes in contributing to the community:
CAMBRIAN COLLEGE BESTOWS HIGHEST HONOUR ON TOROMONT CAT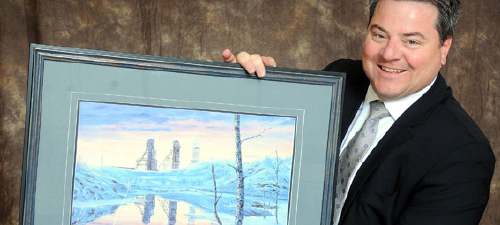 On Thursday, May 23, 2013 as part of its 45th annual Convocation Ceremonies, Cambrian College bestowed its highest honour - the Dr. Fred Sheridan Award, on Toromont Cat, a Division of Toromont Industries Ltd. The award recognizes extraordinary service to education and society as a whole. Toromont branch manager Denis Degagne accepted the award on behalf of the company. Read the full article >>
CAMP OOCHEGEAS SUPPORT


On May 12, 2013, a team of Concord area employees participated in the Sporting Life 10K run/walk in support of Camp Oochegeas, a camp for children with cancer. In addition to helping ourselves to the personal health benefits of training and running a 10K race, we have also set ourselves the goal of raising the funds to send one child to a two week summer session at camp!


Please view our list of upcoming events to see when we are coming to a city near you.

We update this page on a regular basis, so we welcome you to visit often. If there is an event that you would like to see us attend, please feel free to email careers@toromont.com with the details and be sure to specify the event title in the subject line.